Methodologies of the Morningstar Rating for SMAs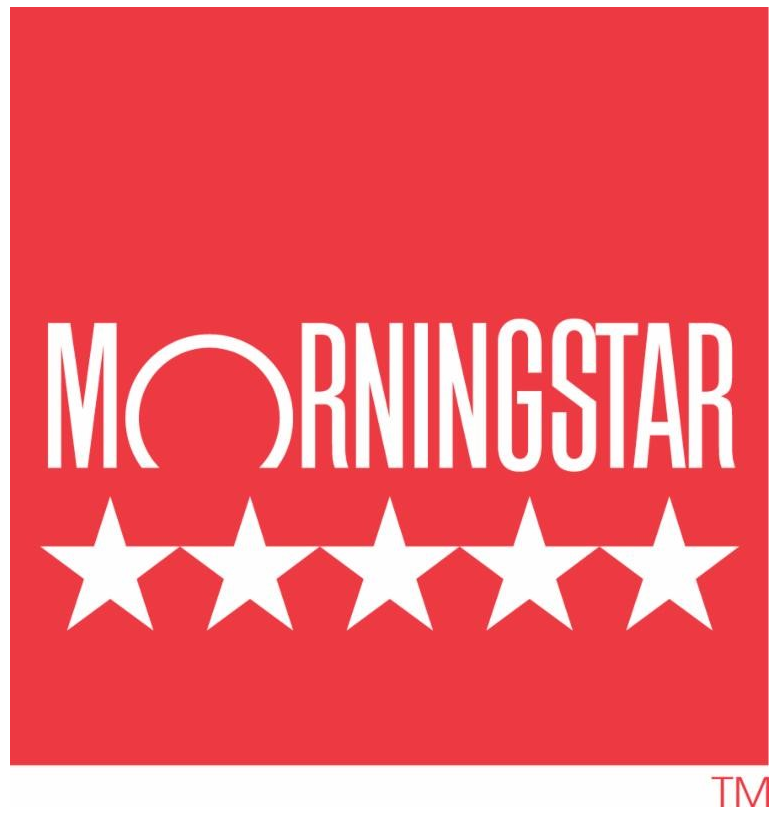 Capital Wealth Planning LLC (CWP) recently received a 5-Star Morningstar™ rating for its Enhanced Dividend Income SMA among 28 peer option writing SMAs (separately managed account) in the category. Learn more here.
We've been building and managing proprietary income-oriented portfolios since 2005. Our Enhanced Dividend Income SMA Strategy accounts for approximately $450 million of Capital Wealth Planning's $675 million under management.
Morningstar's rating for separate accounts offers a clear, quantitative assessment based on past performance that includes both return and risk, measured via a star rating from 1 to 5 stars. This helps investors determine the risk-adjusted returns for separate account composites.
Investor Benefits
Easy to Identify: It gives investors the ability to quickly identify and compare separate accounts to research.

Familiar Rating Approach: Morningstar's rating for separate accounts builds upon its existing 5-star tool already in use by many investors for open-end mutual fund, closed-end fund and variety annuity research.

Identify Valuable Management Teams: Using this rating is also helpful in identifying management teams that are adding value over time, compared with others in their Morningstar Category. This rating is intended for use as the initial step in investment evaluation.
It is important to note that the rating is an objective grade of demonstrated performance. an not designed to try to anticipate future performance.
Expected Utility Approach:
Also the Morningstar Rating uses an enhanced risk-adjusted return measure based on "expected utility theory," which accounts for all variations in a separate account's monthly performance, with more emphasis on downward variation.
Star Ratings:
This methodology ranks separate accounts by their Morningstar risk-adjusted return scores. Morningstar assigns stars using this scale:
*           10%
**         22.5%
***        35%
****      22.5%
*****     10%
Separate accounts are ranked against others in the same Morningstar Category.

Categories are assigned based on extensive holdings-based portfolio analysis.

There are 3 time periods for ratings – 3, 5 and 10 years for separate accounts. These ratings are weighted and combined to produce the overall Morningstar Rating.

Morningstar will not calculate ratings for categories or time periods that contain fewer than 5 separate accounts.

Since separate accounts do not have sales loads or multiple share classes, corresponding adjustments for the mutual fund rating are not applicable to the separate account rating.

There are some differences between the separate account rating methodology and the rating methodologies for other investments because of the unique way that separate account managers calculate and report investment performance.

All separate account performance data is reported to Morningstar as a "composite" of similarly managed portfolios.

Morningstar rates separate accounts based on total returns that have not been adjusted for investment management fees.

Morningstar does not tax-adjust the returns of separate accounts that invest in municipal bonds.
Composites
Finally, investors who have the same separate account may have different portfolio holdings because each investor has individually customized account needs, security preferences and tax considerations. Separate account managers calculate and report composite returns for each investment style they offer. Since the method for calculating composites can vary, Morningstar will calculate ratings for only those firms that report composites according to the guidelines of the Association for Investment Management and Research (AIMR). This helps ensure that ratings are fairly assigned and transparent. 90% of the separate accounts in Morningstar's database come from AIMR-compliant firms.
The new Morningstar Rating for separate accounts is based on quarter-end performance data. More information is also available in Morningstar® DataLab®. Learn more about the Morningstar Rating for separate accounts here.