Enhanced Dividend Income Portfolio
INVESTMENT OBJECTIVE - MODERATE GROWTH AND INCOME
Enhanced Dividend Income Portfolio
INVESTMENT OBJECTIVE - MODERATE GROWTH AND INCOME
CWP's Enhanced Dividend Income portfolio (EDIP) is an equity portfolio made up of mega-cap, blue-chip stocks that are diversified across the traditional 10 S&P 500 sectors. The allocation is strategically designed to deliver income through dividends and by tactically selling short-term covered calls against 30-60% of the underlying holdings.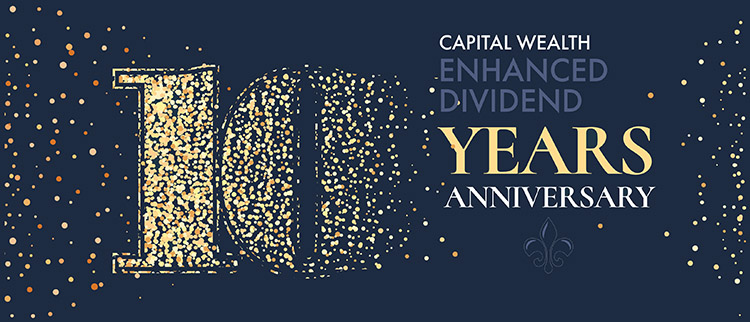 Contact us for a detailed performance report.
DON'T HESITATE TO GET IN TOUCH WITH US.