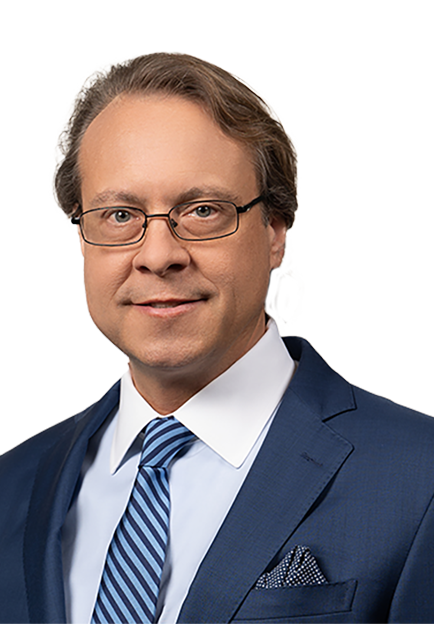 Founder & Chief Investment Officer
Kevin Simpson is Founder and Chief Investment Officer of Capital Wealth Planning (CWP). Based in Naples, Florida, CWP is an SEC-registered fee-only investment advisory firm. The company has approximately $6 billion of assets under management and has been building and managing high-quality, blue-chip stock portfolios utilizing options to generate additional cash flow since 2005.
Originally from Philadelphia, Kevin has been investing in high quality, blue-chip stocks since beginning his career at W.H. Newbold's Sons & Co. in 1992. After that, he worked for several years at Wheat First Butcher Singer (later Wells Fargo) where he helped institutions and high-net-worth individuals plan and achieve their financial goals through option-centered strategies. He then worked at Sterling Financial before founding CWP.  
Kevin applies the same strategies outlined in his book, Walk Toward Wealth, investing in high-quality, blue-chip stocks and utilizing options to boost cash flow in the strategies that he manages.  His methodologies are designed to enhance risk-adjusted returns while delivering additional cash flow.
CWP specializes in the implementation of covered call strategies with their Enhanced Dividend Income Portfolio, Catholic Values Enhanced Dividend Income Portfolio, Tactical Transition Service, and complementary Hedged ETF Portfolio. CWP was recognized by Financial Advisor Magazine in 2018, 2019 and 2021 as one of the top 50 fastest-growing SEC-registered investment advisors in the country. To learn more, visit www.capitalwealthplanning.com.
A frequent contributor on Yahoo Finance, Fox Business, and CNBC, Kevin also hosts a podcast, CoveredCalls, where he interviews some of the financial industry's top investment professionals to provide expert insight and analysis for a deeper understanding of today's markets.
He graduated from George Washington University, where he majored in finance. Kevin lives in Naples, Florida, with his wife JoAnna. They have one son, Jack, and Harrington their dog.
DON'T HESITATE TO GET IN TOUCH WITH US.