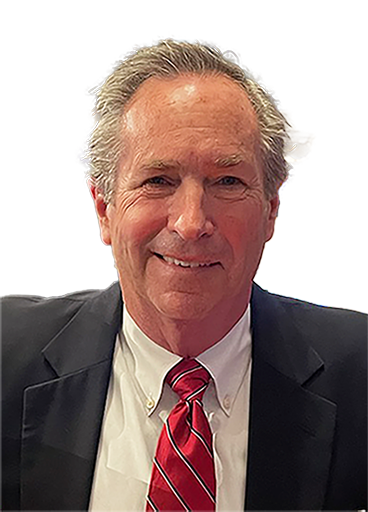 John (Jack) W. Fisher has been a Capital Wealth Planning advisory board member since 2017.  His wealth of financial knowledge and extensive background in the industry has made him a true asset to the firm.
Mr. Fisher graduated with a BS in Accounting, from Virginia Tech in 1976.   Jack's impressive career in the securities industry began in 1977 as an investment broker, and later vice president with E.F. Hutton. In 1987, he co-founded Wilson/Bennett Capital Management, where he spent 17 years. Jack managed the firm's large-cap value strategy, which consistently ranked in the top 15% of the Large Cap Value Universe. As CEO and CIO of the company, Jack was quoted in most major financial publications and appeared on "Inside Money," CNN Financial News, CNBC, and Bloomberg Financial.
In 2001, Jack joined the Board of Directors of Cardinal Financial to help engineer the company's turnaround. He was appointed to the Board's Executive Committee, served as Vice-Chairman of the Audit Committee, and Chairman of Cardinal's brokerage. Jack was the lead director for two public stock offerings designed to reinforce the firm's balance sheet. The turnaround was successful, and by the time Jack left the company in 2006, Cardinal was the second-largest community bank in Virginia.
From 2008 through 2011, Jack was Executive Vice-President and a board member of Titanium Asset Management, a publicly traded company on the London Stock Exchange. Jack joined the firm in 2008 at the beginning of the "Great Recession". During that time his primary role was to engineer the turnaround of 2 failing subsidiaries. He served as CEO of two the subsidiaries, Wood Asset Management in Sarasota, Florida, and Sovereign Advisers in Charlotte, North Carolina. The operation was successful. Combined assets under management of the two subsidiaries totaled $1.9 billion.
When he isn't acting as an advisory board member, you will often find Jack sailing the Florida Keys on his boat. He is a commercial-rated pilot, as well as a sailor with a US Merchant Marine 100 Ton rating.
DON'T HESITATE TO GET IN TOUCH WITH US.